The Best Snowmobile Covers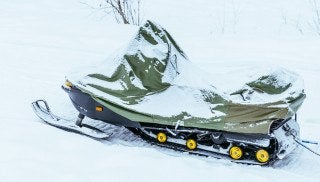 Protect your sled with a cover that fits your needs
Snowmobiles are a major investment, which means owners should be protecting that investment with a reliable cover whenever their sleds aren't in use. This is especially true for owners that don't have a fully-enclosed trailer or garage for offseason storage. Whether for trailering or just storing your machine in the yard over the offseason, a reliable snowmobile cover can protect your sled from costly damage due to the elements.
With so many options to choose from though, it can be hard to know which cover is right for you. Things like good quality material, proper fit, and strong craftsmanship are all factors to consider when choosing a cover. To help save you some time, we've done the research and determined the best snowmobile covers to fit a variety of needs.
Sno-Skinz Snowmobile Covers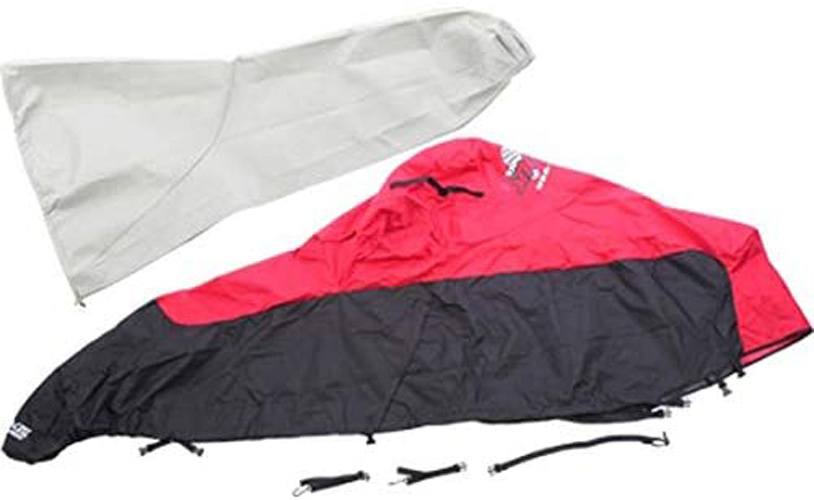 Sno-Skinz covers are a major favorite of snowmobile owners everywhere, and for good reason. Whether you're trailering or storing, these covers do it all, and are renowned for their durability. Available in custom-fit sizes for just about every major make and model out there, you can rest assured the fit will be accurate.
Made with Super VI Polyester Plus, Sno-Skinz covers are built to resist abrasion, stretching, and the elements. Dura-panels reinforce common stress points to prevent ripping. Each cover also comes with a deluxe undercover to further prevent scratching, and a 100% satisfaction guarantee against structural failure in materials or workmanship.
Promoted Product: CarCovers.com Weatherproof Shield Snowmobile Cover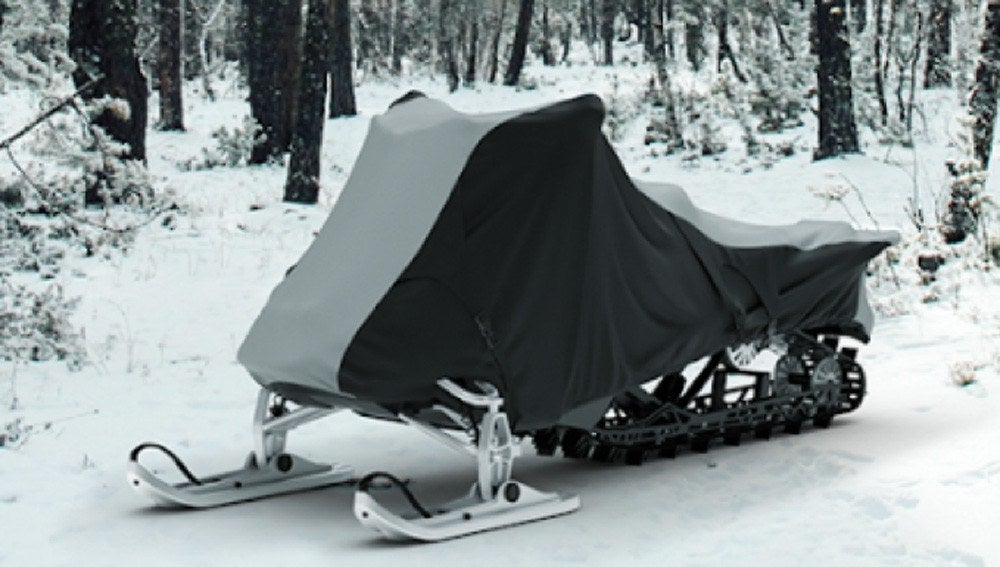 Made of extra-thick 600 denier fabric, the Weatherproof Shield Snowmobile Cover from CarCovers.com provides excellent durability, ensuring your machine stays protected no matter what Mother Nature may throw at it. The cover's water-resistant material sheds snow and rain, while covered vents ensures the Weatherproof Shield remains breathable, making it naturally mold and mildew resistant. Chemically treated to resist UV rays, this cover also protects your sled from sun damage and fading.
Meanwhile, zippered fuel tank and rear rack access panels offer added convenience and ease of use, while the fully elasticized hems ensure a snug fit. Unlike other options on this list, the Weatherproof Shield Snowmobile Cover from CarCovers.com is good for both storage and trailering, thanks to built-in straps that ensure it will stay on whether it's being stored for the offseason or trailered to your next ride. That, along with a 10-year limited warranty, makes this the ultimate in snowmobile protection.
*This is a sponsored placement.
Skinz Pro Series Cover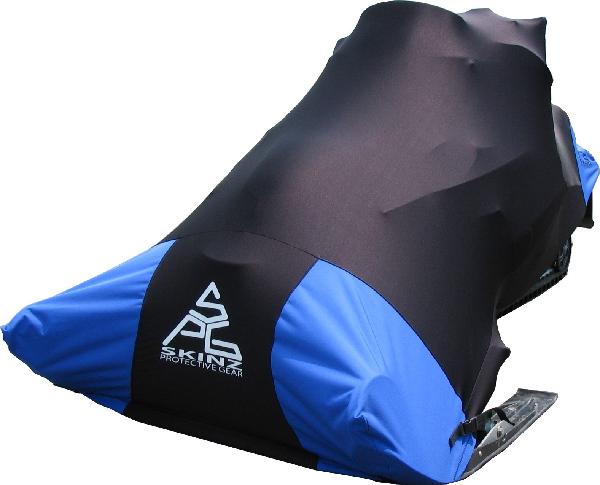 If you're in need of something made specifically for trailering, the Pro Series cover from Skinz Protective Gear is a top-rated choice. Offered in two sizes for short or long track, the covers are designed solely for trailering, and are not intended for storage purposes.
The unique stretch-to-fit material forms around the contours of your sled, fitting any snowmobile no matter the attachments with a tight seal to prevent the cover from ballooning and damaging your sled while trailering. Owners back up the claim that its waterproof material prevents slush and moisture from getting to your snowmobile. Between uses, you can machine wash it on gentle cycle and air dry.
North East Harbor Waterproof Trailerable Cover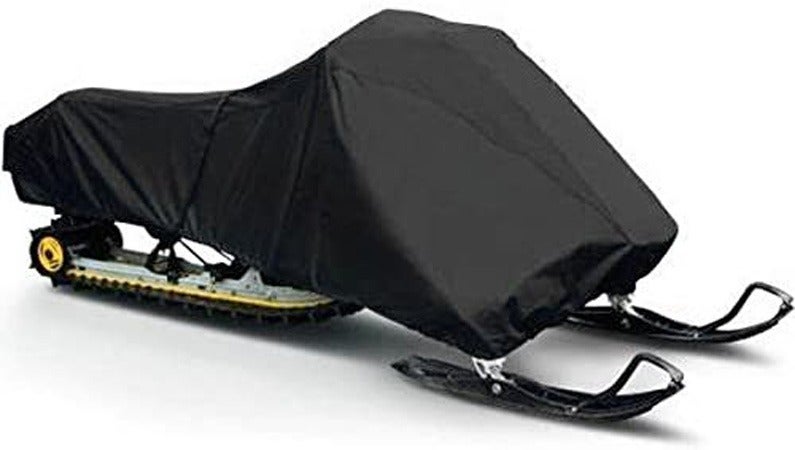 If you're not in a position to spend hundreds on a cover, North East Harbor offers waterproof trailerable covers at a fraction of the price. Offered in two sizes (105"-125" and 126"-138"), this is a good budget option that still gets the job done. The cover is made of 600 denier polyester, a heavy-duty material that is waterproof and designed to withstand the elements. Some users note that the North East Harbor cover is prone to small rips while trailering and that the included buckles could be better, but if you're looking for an affordable offseason storage solution, this cover should provide what you need.
Budge RipStop Trailerable Snowmobile Cover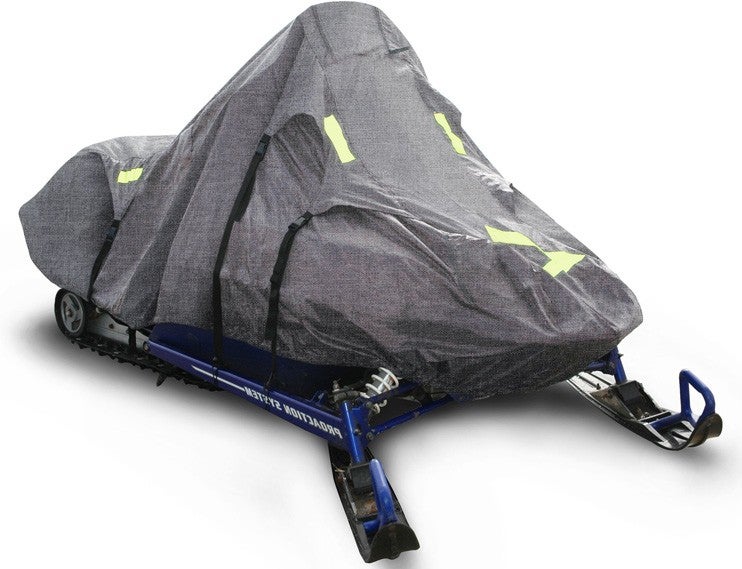 Another affordable option is the RipStop Trailerable Snowmobile Cover from Budge. Without breaking the bank, you can get an all-purpose cover with an incredible seven-year warranty. Designed with a tear-resistant, waterproof polyester material, this cover is made to withstand rain, snow, ice, and sun damage. Double-stitched seams keep water out, while sewn-in air vents make it breathable to prevent mold and mildew. Most users confirm that this cover is ideal for offseason storage and holds up well against the weather — although when it comes to trailering, the included straps and buckles have been said to have issues with durability, so consider purchasing additional support if you go with this one.
Parts Unlimited Custom-Fit Covers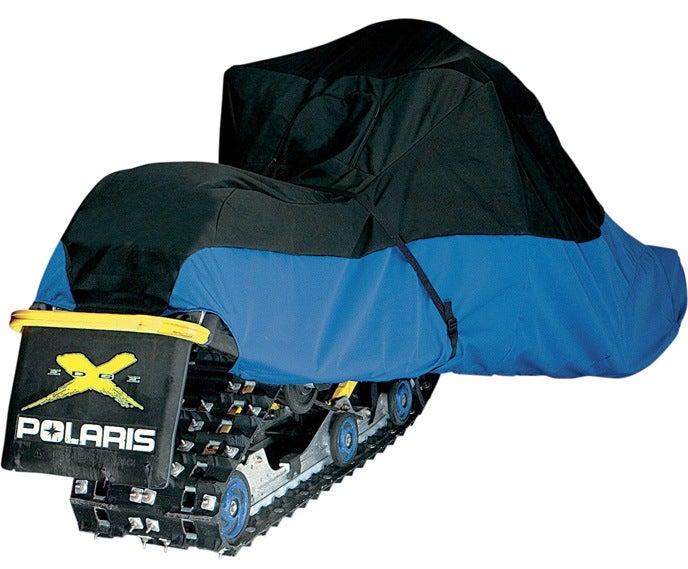 Offered in a variety of sizes specific to your make and model, Parts Unlimited Custom-Fit covers are guaranteed to nicely fit to your sled, making them a great solution for trailering. Made with heavy-duty 600 denier polyester fabric, non-corrosive hooks and adjustable tie straps, these Parts Unlimited covers are built to hold up well while trailering. Unfortunately, it is not recommended for long-term storage. Still, this cover is a good midrange option, with a built-in soft liner that also protects the windshield and painted areas from scratching.
Classic Accessories Deluxe Snowmobile Travel Cover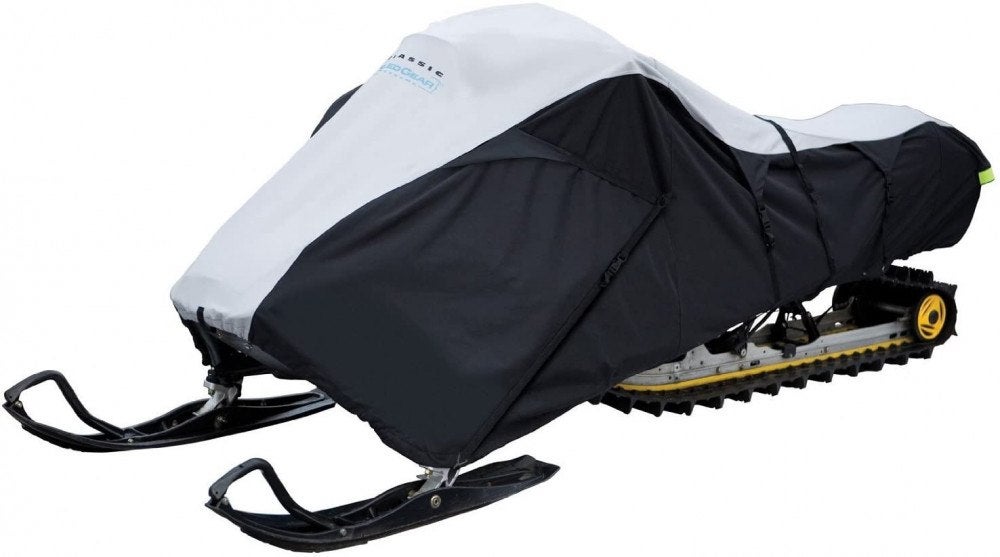 For those looking for a universal, all-purpose cover, the Classic Accessories Deluxe Snowmobile Travel Cover is a great option at a great price. Online reviews consistently praise this cover for its surprising durability and fit for the price, especially for a universal-fit cover. That's thanks to the many straps and adjustments. Reflective markings offer increased visibility, while the heavy-duty Classic Accessories Deluxe covers are designed to protect your sled in even the heaviest of snow storms thanks to their solid water-resistance and weather protection. Some users have had sizing issues with 2-ups however, so be sure to measure with that in mind.
We are committed to finding, researching, and recommending the best products. We earn commissions from purchases you make using the retail links in our product reviews. Learn more about how this works.
Lead photo: By Vera Petrunina / Shutterstock.com