Mountain Snowmobiles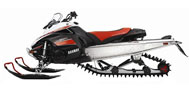 Mountain Snowmobiles
If pure horsepower and climbing ability is what you're after, mountain snowmobiles are the way to go. Mountain snowmobiles sell mostly in areas where the hills are steep and the powder is deep. These machines are lighter and feature longer tracks so they can stay on top of the slow. Long lugs help mountain snowmobiles dig through the deep snow and engines with a focus on high horsepower push rider and machine up impossible looking climbs.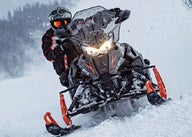 New clutching, new tranny, new engines!
For 2016 Arctic Cat attacks the utility segment, upgrades its powder models, adds Team clutching and introduces a new 700cc four-stroke.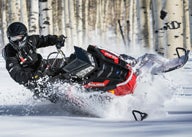 Lighter, stronger, more responsive Pro-RMKs and a versatile line of Indys
Polaris sets a new high mark with its all-new 800 Pro-RMK that is lighter and more terrain dominating, plus returns the SKS, adds more Indys, improved trail models and customizing options.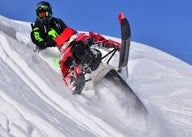 Yamaha ups its powder appeal
With sweet changes to the M-TX line, engine upgrades for the Vector, new SlingShot suspension, plus new Vipers, Yamaha makes some serious strides in the right direction for 2016.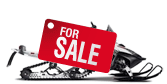 View All Mountain Snowmobile Photos & VideosPhotos & Videos
Mountain Snowmobile Photos

2010 Polaris 700 & 600 RMK Review

2011 Arctic Cat M8 Lineup Review

2010 Mountain Sled Report Card: Part I

2010 Mountain Sled Evaluation - Part Two