Mountain Snowmobiles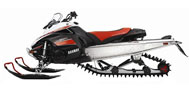 Mountain Snowmobiles
If pure horsepower and climbing ability is what you're after, mountain snowmobiles are the way to go. Mountain snowmobiles sell mostly in areas where the hills are steep and the powder is deep. These machines are lighter and feature longer tracks so they can stay on top of the slow. Long lugs help mountain snowmobiles dig through the deep snow and engines with a focus on high horsepower push rider and machine up impossible looking climbs.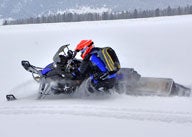 Yamaha's budget-friendly 500cc mountain player
Not for the steep and deep, Yamaha's Phazer M-TX is well suited to teach you the basics of high plains boondocking.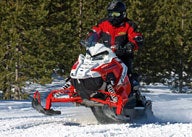 Polaris' Big Bump Theory
After test riding Polaris all new big bump 800 Switchback Pro-X and then talking with Polaris engineers, we realized that they created it as much for themselves as for us.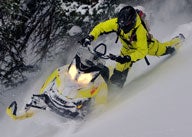 We hand out our steep and deep snowmobile awards
With the 2014-15 winter riding season inching closer, it's time for our annual Snowmobiles of the Year awards. First up are our top picks for mountain and crossover snowmobiles from Ski-Doo, Polaris, Arctic Cat and Yamaha.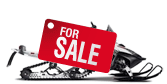 View All Mountain Snowmobile Photos & VideosPhotos & Videos
Mountain Snowmobile Photos
2011 Ski-Doo Summit Everest 600 H.O. E-TEC Review

2013 Polaris 600 Switchback Review

2012 Ski-Doo Summit SP 600 H.O. E-TEC Review

2014 Polaris Switchback Assault Review