Mountain Snowmobiles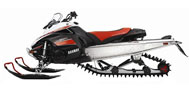 Mountain Snowmobiles
If pure horsepower and climbing ability is what you're after, mountain snowmobiles are the way to go. Mountain snowmobiles sell mostly in areas where the hills are steep and the powder is deep. These machines are lighter and feature longer tracks so they can stay on top of the slow. Long lugs help mountain snowmobiles dig through the deep snow and engines with a focus on high horsepower push rider and machine up impossible looking climbs.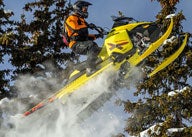 Really long mountain track and new front suspension highlight 2015 updates
As the Number One selling snowmobile brand, Ski-Doo competes in every niche with a wide variety of choices in sled designs, capabilities, engine options and technologies.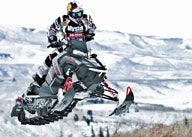 Celebrating 60 years of innovation, Polaris spins a new AXYS
In the past five seasons Polaris reinvented its legendary Indy, redefined the deep powder market and now looks to its all-new AXYS system to change the world of trail sleds.
Cat brings back Lynx and Pantera for 2015
Arctic Cat continues defining its many niches with updated and expanded models, plus adds a value-priced Lynx and an all-new premium two-up cruiser.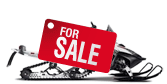 View All Mountain Snowmobile Photos & VideosPhotos & Videos
Mountain Snowmobile Photos
2011 Yamaha FX Nytro MTX SE Review

2013 Polaris 800 Switchback Assault 144 Review

2012 Polaris 800 Pro-RMK Review

2014 Polaris 800 Pro-RMK Review