Mountain Snowmobiles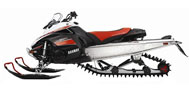 Mountain Snowmobiles
If pure horsepower and climbing ability is what you're after, mountain snowmobiles are the way to go. Mountain snowmobiles sell mostly in areas where the hills are steep and the powder is deep. These machines are lighter and feature longer tracks so they can stay on top of the slow. Long lugs help mountain snowmobiles dig through the deep snow and engines with a focus on high horsepower push rider and machine up impossible looking climbs.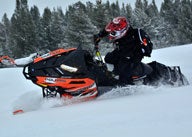 A sled for the 50/50 crowd of off and way off-trail riders
If you plan to go backcountry exploring, then Polaris' 800 RMK Assault is the Pro Ride for you.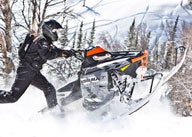 Tough in the Rumble
Polaris' 800 RMK Assault is competition-made and designed for backcounty drops, whips and stupid people tricks, but with its Series 5.1 powder track it is truly deep powder compatible.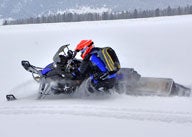 Yamaha's budget-friendly 500cc mountain player
Not for the steep and deep, Yamaha's Phazer M-TX is well suited to teach you the basics of high plains boondocking.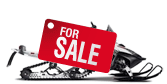 View All Mountain Snowmobile Photos & VideosPhotos & Videos
Mountain Snowmobile Photos

2011 Arctic Cat M8 Lineup Review

2014 Ski-Doo XM Summit SP Review

2015 Polaris 800 Switchback Assault 144 Review

2010 Ski-Doo Summit 600 Review