Mountain Snowmobiles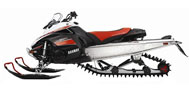 Mountain Snowmobiles
If pure horsepower and climbing ability is what you're after, mountain snowmobiles are the way to go. Mountain snowmobiles sell mostly in areas where the hills are steep and the powder is deep. These machines are lighter and feature longer tracks so they can stay on top of the slow. Long lugs help mountain snowmobiles dig through the deep snow and engines with a focus on high horsepower push rider and machine up impossible looking climbs.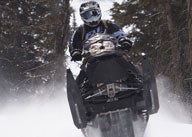 A new track length to satisfy your powder needs
For model year 2016, Ski-Doo completes its mountain arsenal by adding the 154 Summit X to the T3 line.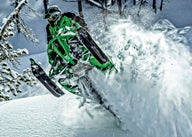 The most improved mountain snowmobile of the year
Arctic Catís M8000 Limited has a proven three-inch lug track, premium Team Industries clutching, plus significant new front end and rear suspension changes that should please the most ardent mountain riders.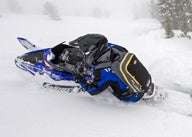 Long track, three-inch lugs and a revised personality
The add-on turbo adds 50-hp, but even without the turbo, the Yamaha Viper 162 M-TX LE is an appealing snowmobile. Give it some of your time and attention.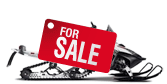 View All Mountain Snowmobile Photos & VideosPhotos & Videos
Mountain Snowmobile Photos

2015 Polaris 800 RMK-Pro Review
2015 Polaris 800 Switchback Pro-X

08 Ski-Doo REV-XP MXZ

2011 Arctic Cat M8 Lineup Review