Mountain Snowmobiles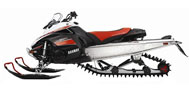 Mountain Snowmobiles
If pure horsepower and climbing ability is what you're after, mountain snowmobiles are the way to go. Mountain snowmobiles sell mostly in areas where the hills are steep and the powder is deep. These machines are lighter and feature longer tracks so they can stay on top of the slow. Long lugs help mountain snowmobiles dig through the deep snow and engines with a focus on high horsepower push rider and machine up impossible looking climbs.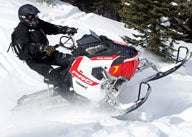 A lightweight, fast reacting snowmobile
When it comes to modern mountain snowmobiles like 600 Pro-RMK, Polaris' aggressive attitude pays off with industry-first factory belt drive, forged A-arms and the lightest mountain sleds on the market.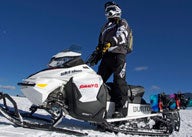 Ski-Doo refines Summit for snowboarder/skier use
Ski-Doo's Summit Burton is an effort to be boarder and skier friendly, by creating a snow machine that is both unique and stylish.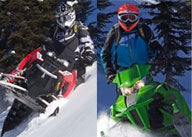 We pick our favorite western sleds of the year
Our western editors pick their favorites for Mountain Snowmobile of the Year, Most Improved Mountain Snowmobile, Best Four-Stroke Mountain Snowmobile, Introductory Snowmobile(s), and Deep Powder Crossover Snowmobile.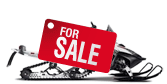 View All Mountain Snowmobile Photos & VideosPhotos & Videos
Mountain Snowmobile Photos
2015 Ski-Doo XM Summit X 800R Review

2012 Polaris 550 Shift 136 Review

2016 Polaris 600 PRO-RMK Review

2010 Ski-Doo Summit 600 Review