Mountain Snowmobiles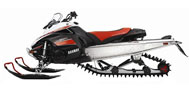 Mountain Snowmobiles
If pure horsepower and climbing ability is what you're after, mountain snowmobiles are the way to go. Mountain snowmobiles sell mostly in areas where the hills are steep and the powder is deep. These machines are lighter and feature longer tracks so they can stay on top of the slow. Long lugs help mountain snowmobiles dig through the deep snow and engines with a focus on high horsepower push rider and machine up impossible looking climbs.
Cat brings impressive new standards to the "base" M 8000 SE and its sporty Sno Pro sibling.
Cat basics are impressive when you combine a powerhouse Suzuki 800cc two-stoke on a revamped M series with a new mountain-specific front suspension, cleaner through snow profile and mountain gripping tapered skis for use on a "base" 2016 M8000 SE and sport-tuned M 8000 Sno Pro.
Ski-Doo delivers near X T3 fun and features with this in-season mountain slayer
If you missed out on Ski-Doo's Spring-buy program and the Summit X T3, don't worry, as Ski-Doo's SP Summit with T3 package is a home run, take-it-to-the-bank mountain snowmobile that will steal your heart.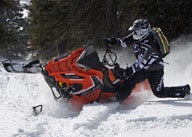 SKS nearly matches the Pro-RMK in steep-and-deep fun
The all-new Polaris SKS is quite possibly the best sleeper mountain snowmobile on the market for this upcoming season.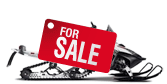 View All Mountain Snowmobile Photos & VideosPhotos & Videos
Mountain Snowmobile Photos

2015 Arctic Cat M7000 Sno Pro Review

2010 Mountain Sled Report Card: Part I
2013 Ski-Doo Freeride Review

2015 Polaris 550 Indy Adventure 155 Review