Mountain Snowmobiles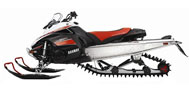 Mountain Snowmobiles
If pure horsepower and climbing ability is what you're after, mountain snowmobiles are the way to go. Mountain snowmobiles sell mostly in areas where the hills are steep and the powder is deep. These machines are lighter and feature longer tracks so they can stay on top of the slow. Long lugs help mountain snowmobiles dig through the deep snow and engines with a focus on high horsepower push rider and machine up impossible looking climbs.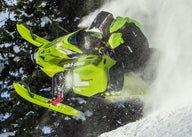 More than a deep powder mountain slayer
A quadruple threat snowmobile, Ski-Doo's Freeride 154 meets the needs of powder riders, mountain climbers, trail burners and freestyle backcountry stars alike.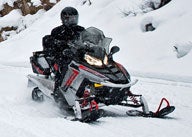 An incredible and versatile solo or two-up Indy all-day cruiser
Polaris' 2015 550 Indy Adventure 144 tops the list for value satisfaction as it is a budget-priced, wholesome and versatile trail cruiser.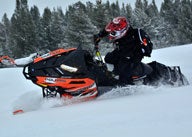 A sled for the 50/50 crowd of off and way off-trail riders
If you plan to go backcountry exploring, then Polaris' 800 RMK Assault is the Pro Ride for you.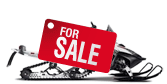 View All Mountain Snowmobile Photos & VideosPhotos & Videos
Mountain Snowmobile Photos

2011 Arctic Cat M1000 Sno Pro 162 Review

2010 Mountain Sled Report Card - Part Two

2011 Yamaha FX Nytro MTX SE 153 Review

2010 Arctic Cat M8 Review