Touring Snowmobiles
Touring Snowmobiles
Touring snowmobiles are ideal for logging hundreds of miles a day on groomed trails. These sleds are the SUVs of the snowmobile world, some featuring just about every amenity imaginable. Everything from plush, heated seats and smooth-riding suspensions to connectors for your MP3 player and communication systems can be found on some top-of-the-line models. A huge variety of engine sizes is also available depending on how fast you want to go and how much money you have to spend.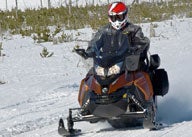 Ski-Doo knows 2-up cruising and the SE proves it
The 2016 Grand Touring SE 1200 4-TEC has the power, the comfort, and the features that prove Ski-Doo definitely does touring right!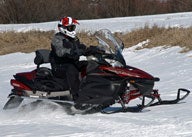 This touring sled is long on features
Yamaha's new for 2016 Venture TF LE is a big accomplishment as a smooth riding, well-appointed, stylish and easy to enjoy touring sled.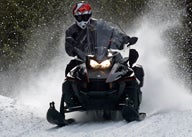 Extended Pantera adds greater utility
Arctic Cat's 2016 Pantera XT Limited proves that utility can be functionally fun to ride and a worthy touring consideration that will take you just about anywhere you want to travel.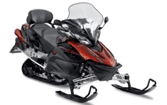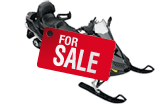 View All Touring Snowmobile Photos & VideosPhotos & Videos
Touring Snowmobile Photos

2009 Ski-Doo Legend Touring Review

2011 Yamaha RS Venture Review

2009 Yamaha Apex GT Review

2013 Yamaha Venture TF Review