Touring Snowmobiles
Touring Snowmobiles
Touring snowmobiles are ideal for logging hundreds of miles a day on groomed trails. These sleds are the SUVs of the snowmobile world, some featuring just about every amenity imaginable. Everything from plush, heated seats and smooth-riding suspensions to connectors for your MP3 player and communication systems can be found on some top-of-the-line models. A huge variety of engine sizes is also available depending on how fast you want to go and how much money you have to spend.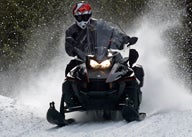 Extended Pantera adds greater utility
Arctic Cat's 2016 Pantera XT Limited proves that utility can be functionally fun to ride and a worthy touring consideration that will take you just about anywhere you want to travel.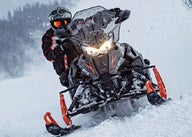 New clutching, new tranny, new engines!
For 2016 Arctic Cat attacks the utility segment, upgrades its powder models, adds Team clutching and introduces a new 700cc four-stroke.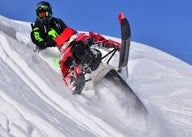 Yamaha ups its powder appeal
With sweet changes to the M-TX line, engine upgrades for the Vector, new SlingShot suspension, plus new Vipers, Yamaha makes some serious strides in the right direction for 2016.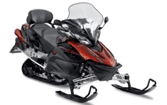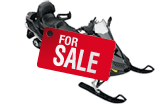 View All Touring Snowmobile Photos & VideosPhotos & Videos
Touring Snowmobile Photos

08 Arctic Cat TZ1LXR

2009 Arctic Cat T500 Touring Review

2011 Ski-Doo Grand Touring Review

2010 Yamaha Venture Lite Review