Touring Snowmobiles
Touring Snowmobiles
Touring snowmobiles are ideal for logging hundreds of miles a day on groomed trails. These sleds are the SUVs of the snowmobile world, some featuring just about every amenity imaginable. Everything from plush, heated seats and smooth-riding suspensions to connectors for your MP3 player and communication systems can be found on some top-of-the-line models. A huge variety of engine sizes is also available depending on how fast you want to go and how much money you have to spend.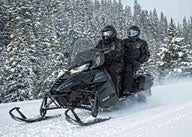 The return of the "Catillac."
With 15-gallons of fuel, a stout fuel-efficient engine and extra luxuries in a touring design, Arctic Cat's all-new Pantera presents a challenge to the status quo.
Cat brings back Lynx and Pantera for 2015
Arctic Cat continues defining its many niches with updated and expanded models, plus adds a value-priced Lynx and an all-new premium two-up cruiser.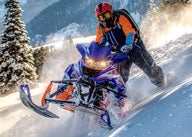 Viper line expands into mountain segment
Yamaha enjoyed success with its 2014 Viper and for 2015 adds some upgrades, tweaks and creates a serious mountain Viper for deep powder riders. Plus, a new series of Limited Edition models will set you apart from the crowd.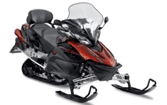 Featured Touring Snowmobiles Specs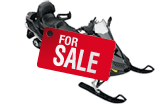 View All Touring Snowmobile Photos & VideosPhotos & Videos
Touring Snowmobile Photos

08 Arctic Cat TZ1LXR

2013 Arctic Cat TZ 1 LXR Review

2011 Polaris 550 IQ LXT Review
2014 Ski-Doo Expedition Sport ACE 900 Review