Touring Snowmobiles
Touring Snowmobiles
Touring snowmobiles are ideal for logging hundreds of miles a day on groomed trails. These sleds are the SUVs of the snowmobile world, some featuring just about every amenity imaginable. Everything from plush, heated seats and smooth-riding suspensions to connectors for your MP3 player and communication systems can be found on some top-of-the-line models. A huge variety of engine sizes is also available depending on how fast you want to go and how much money you have to spend.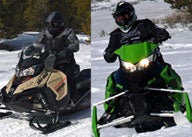 Our favorite 2016 sleds for the trails and flatland areas
After reaching into our test riding collective of nearly 200 years of snowmobiling experience and looking at what was new for the upcoming season, we arrived at this grouping that we feel represents the Best Snowmobiles of 2016.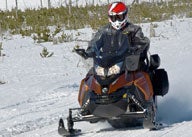 Ski-Doo knows 2-up cruising and the SE proves it
The 2016 Grand Touring SE 1200 4-TEC has the power, the comfort, and the features that prove Ski-Doo definitely does touring right!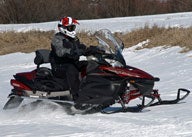 This touring sled is long on features
Yamaha's new for 2016 Venture TF LE is a big accomplishment as a smooth riding, well-appointed, stylish and easy to enjoy touring sled.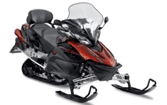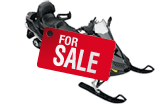 View All Touring Snowmobile Photos & VideosPhotos & Videos
Touring Snowmobile Photos

08 Ski-Doo GSX Limited Touring

2012 Yamaha RS Venture GT Review

2009 Arctic Cat T500 Touring Review

2008 Arctic Cat Panther