Touring Snowmobiles
Touring Snowmobiles
Touring snowmobiles are ideal for logging hundreds of miles a day on groomed trails. These sleds are the SUVs of the snowmobile world, some featuring just about every amenity imaginable. Everything from plush, heated seats and smooth-riding suspensions to connectors for your MP3 player and communication systems can be found on some top-of-the-line models. A huge variety of engine sizes is also available depending on how fast you want to go and how much money you have to spend.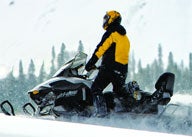 Extra long tracked touring-utility sled adds a fuel efficient powertrain
Fitted with an all-new fuel-efficient 900cc four-stroke triple and an extra-long 154-inch track, Ski-Doo's Expedition Sport ACE 900 neatly fills a specialty niche between touring and utility.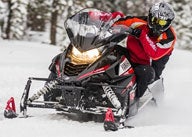 Our choices for best snowmobiles of 2014
We weighed the pros and cons of all the latest snowmobile offerings from Ski-Doo, Arctic Cat, Polaris and Yamaha. Here are our choices for Best Snowmobiles of 2014.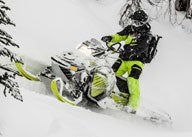 Ski-Doo rolls out changes to more models and adds an innovative 900cc 4-stroker
As expected Ski-Doo adds updates to more models, but unexpectedly creates a new technologically advanced 900cc four-stroke triple with "throttle by wire" and a "learning" key.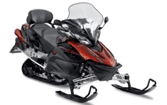 Featured Touring Snowmobiles Specs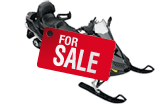 View All Touring Snowmobile Photos & VideosPhotos & Videos
Touring Snowmobile Photos

2011 Yamaha RS Venture Review

2011 Ski-Doo Grand Touring Sport 600 ACE Review

2010 Polaris 600 LX Review

08 Yamaha RS Venture