Touring Snowmobiles
Touring Snowmobiles
Touring snowmobiles are ideal for logging hundreds of miles a day on groomed trails. These sleds are the SUVs of the snowmobile world, some featuring just about every amenity imaginable. Everything from plush, heated seats and smooth-riding suspensions to connectors for your MP3 player and communication systems can be found on some top-of-the-line models. A huge variety of engine sizes is also available depending on how fast you want to go and how much money you have to spend.
Our editors choose the best of the best
Newness wins in model year 2015 and Polaris is the "newest."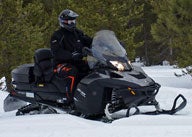 Taking the Grand Touring to extreme lengths
As a sport/utility sled, Ski-Doo's 2015 Expedition SE 900 ACE must satisfy two worlds of expectations – the needs of the serious chore master and a sporting sense of on-trail fun.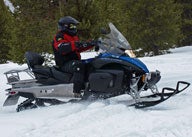 Meet Yamaha's 80 hp minivan for the snow
Take a long hard look at the 2015 Yamaha Venture MP, a proven and consistent value with the Yamaha brand and reputation backing it up.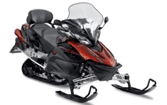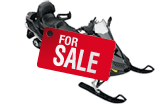 View All Touring Snowmobile Photos & VideosPhotos & Videos
Touring Snowmobile Photos

2010 Yamaha Venture GT Review

2013 Polaris Turbo IQ LXT Review
2012 Ski-Doo Expedition LE 600 Review

2013 Yamaha Venture TF Review