Trail Snowmobiles
Trail Snowmobiles
Trail snowmobiles are a hybrid of performance and touring. While you may not want to log the same kind of mileage you would on a touring sled, trail snowmobiles have plenty to offer. They are typically lighter and more nimble than touring machines and are suited to a more aggressive rider who likes to get up to speed in a hurry. Sportier suspensions allow trail snowmobiles to tackle rougher trails, but these sleds lack some of the creature comforts of their touring cousins.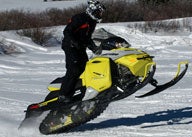 Its ditch-banger styling belies its modest reality
Outwardly aggressive, the 2015 Ski-Doo MXZ TNT 900 ACE is inwardly extremely mild mannered.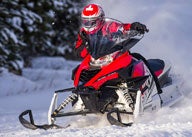 A simply terrific all-around sled that does everything you need
The 2015 Yamaha Viper R-TX DX is simply a terrific all-around sled that can handle off-trail moguls, corners extremely well, sits comfortably and, most importantly, brings a kid-like smile to any serious trail rider. It does everything you want in a sled.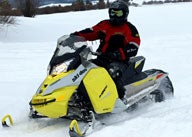 The fan-cooled 550 is gone. Long live the 600 ACE!
Reflecting on Ski-Doo replacing its 550 fan-cooled MXZ model with a liquid-cooled 2015 MXZ Sport 600 ACE.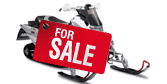 View All Trail Snowmobile Photos & VideosPhotos & Videos
Trail Snowmobile Photos

08 Yamaha Nytro

2014 Yamaha Viper LTX SE Review

2010 Ski-Doo GSX Sport 550F Review

08 Ski-Doo Freestyle Backcountry