Trail Snowmobiles
Trail Snowmobiles
Trail snowmobiles are a hybrid of performance and touring. While you may not want to log the same kind of mileage you would on a touring sled, trail snowmobiles have plenty to offer. They are typically lighter and more nimble than touring machines and are suited to a more aggressive rider who likes to get up to speed in a hurry. Sportier suspensions allow trail snowmobiles to tackle rougher trails, but these sleds lack some of the creature comforts of their touring cousins.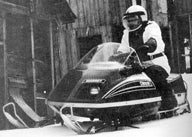 Chinook 300 offered first time buyers great value
Massey-Ferguson's Scorpion-built Chinook 300 was only manufactured for two model years – 1976 through 1977 – and may be difficult for vintage sled enthusiasts to find.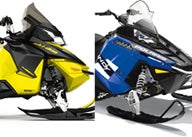 Old school two-stroke takes on new school four-stroke
Your budget choices for 2016 are an old school two-stroke or a new technology four-stroke powering your trail sport value sled.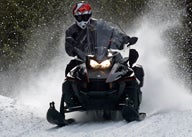 Extended Pantera adds greater utility
Arctic Cat's 2016 Pantera XT Limited proves that utility can be functionally fun to ride and a worthy touring consideration that will take you just about anywhere you want to travel.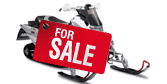 View All Trail Snowmobile Photos & VideosPhotos & Videos
Trail Snowmobile Photos

08 Ski-Doo TNT

2011 Yamaha FX Nytro XTX Review

2009 Yamaha Phazer GT Review

2010 Ski-Doo GSX LE 600 E-TEC Review