Trail Snowmobiles
Trail Snowmobiles
Trail snowmobiles are a hybrid of performance and touring. While you may not want to log the same kind of mileage you would on a touring sled, trail snowmobiles have plenty to offer. They are typically lighter and more nimble than touring machines and are suited to a more aggressive rider who likes to get up to speed in a hurry. Sportier suspensions allow trail snowmobiles to tackle rougher trails, but these sleds lack some of the creature comforts of their touring cousins.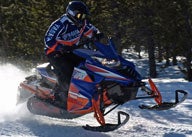 Yamaha's Viper gets race-ready
Yamaha's Viper RTX LE brings a race-ready level of performance to ditch bangers and go really fast trail riders that includes premium Fox shocks and an aggressive Camoplast snocross track.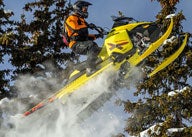 Really long mountain track and new front suspension highlight 2015 updates
As the Number One selling snowmobile brand, Ski-Doo competes in every niche with a wide variety of choices in sled designs, capabilities, engine options and technologies.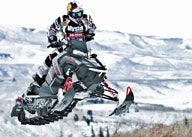 Celebrating 60 years of innovation, Polaris spins a new AXYS
In the past five seasons Polaris reinvented its legendary Indy, redefined the deep powder market and now looks to its all-new AXYS system to change the world of trail sleds.
Featured Trail Snowmobiles Specs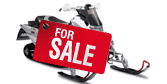 View All Trail Snowmobile Photos & VideosPhotos & Videos
Trail Snowmobile Photos
2014 Yamaha Phazer XTX Review

07 Yamaha Phazer

2014 Yamaha Viper LTX SE Review

2011 Yamaha RS Vector GT Review