Trail Snowmobiles
Trail Snowmobiles
Trail snowmobiles are a hybrid of performance and touring. While you may not want to log the same kind of mileage you would on a touring sled, trail snowmobiles have plenty to offer. They are typically lighter and more nimble than touring machines and are suited to a more aggressive rider who likes to get up to speed in a hurry. Sportier suspensions allow trail snowmobiles to tackle rougher trails, but these sleds lack some of the creature comforts of their touring cousins.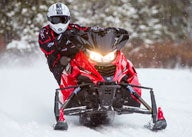 The Viper you want to own
Despite similarities and being based on Arctic Cat technologies, Yamaha's Viper series are truly Yamahas in all that "Yamaha" means to its core customers. As far as we're concerned the Viper LTX SE is the best of this new breed.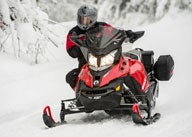 The Ski-Doo for your inner Lexus
Ski-Doo's GSX LE with the all new 900cc throttle-by-wire four-stroke triple is the most perfect blend of solo cruising luxury combined with smooth and quiet Lexus performance cues. Ski-Doo's GSX LE ACE 900 nails it for 2014!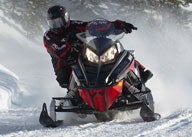 Indy series sees major expansion while mountain models tweaked
Best selling mountain models feature tweaks as Polaris reloads its base model lineup with nine Indys ranging from an 800 Indy SP to a 550 Indy Adventure.
Featured Trail Snowmobiles Specs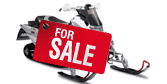 View All Trail Snowmobile Photos & VideosPhotos & Videos
Trail Snowmobile Photos

2010 Yamaha FX Nytro Review

2009 Ski-Doo MXZ 550X Review
2011 Yamaha FX Nytro Review

2011 Ski-Doo MXZ TNT 800R E-TEC Review