Trail Snowmobiles
Trail Snowmobiles
Trail snowmobiles are a hybrid of performance and touring. While you may not want to log the same kind of mileage you would on a touring sled, trail snowmobiles have plenty to offer. They are typically lighter and more nimble than touring machines and are suited to a more aggressive rider who likes to get up to speed in a hurry. Sportier suspensions allow trail snowmobiles to tackle rougher trails, but these sleds lack some of the creature comforts of their touring cousins.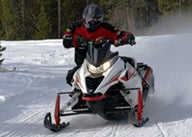 Yamaha's trail turbo sled is rider friendly and wickedly fast
For the performance you get, Yamaha's 2016 turbo Viper LTX LE is a bargain – but it's only a bargain until April 18th!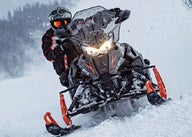 New clutching, new tranny, new engines!
For 2016 Arctic Cat attacks the utility segment, upgrades its powder models, adds Team clutching and introduces a new 700cc four-stroke.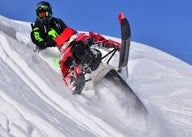 Yamaha ups its powder appeal
With sweet changes to the M-TX line, engine upgrades for the Vector, new SlingShot suspension, plus new Vipers, Yamaha makes some serious strides in the right direction for 2016.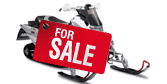 View All Trail Snowmobile Photos & VideosPhotos & Videos
Trail Snowmobile Photos

2013 Ski-Doo Renegade X 800 Review

07 Yamaha Phazer

2010 Polaris Trail Touring Review

2011 Yamaha FX Nytro XTX Review