Trail Snowmobiles
Trail Snowmobiles
Trail snowmobiles are a hybrid of performance and touring. While you may not want to log the same kind of mileage you would on a touring sled, trail snowmobiles have plenty to offer. They are typically lighter and more nimble than touring machines and are suited to a more aggressive rider who likes to get up to speed in a hurry. Sportier suspensions allow trail snowmobiles to tackle rougher trails, but these sleds lack some of the creature comforts of their touring cousins.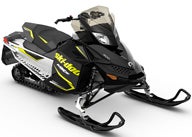 A true value sled for today's budget-minded snowmobiler
Value, value, value comes standard on Ski-Doo's carbureted MXZ Sport 600. You get the pioneering Rev-XP chassis, a heritage 600cc Rotax twin, sport suspensions and modern styling.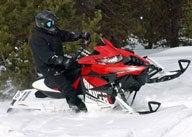 Yamaha's four-stroke grunt gets a serious chassis for off-trail banging
Yamaha's 2015 Viper XTX has multiple personalities that let you bring out your inner Dr. Jekyll and Mr. Hyde riding persona, where you can be a smooth trail riding Dr. Jekyll or an off-trail master in the furious fashion of Mr. Hyde!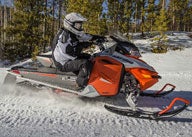 A great rental unit, but for personal use, there are better options
While we look at 2015 Ski-Doo Renegade Sport 600 ACE as a very worthwhile rental unit, you may find those attributes attractive for a long term sled that works surprisingly well both on and off trail.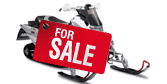 View All Trail Snowmobile Photos & VideosPhotos & Videos
Trail Snowmobile Photos
2010 Ski-Doo MXZ TNT 600 Review

2015 Ski-Doo Renegade XRS 800 ETEC Review

2011 Yamaha Phazer RTX Review

2015 Yamaha Viper XTX SE Review