Utility Snowmobiles
Utility Snowmobiles
Utility snowmobiles are there to help you get the job done – whatever it is. A good all-around utility sled can help tow a broken down snowmobiler, carry plenty of gear and help maintain small feeder trails. Utility snowmobiles feature extra wide tracks to help support the additional weight these sleds carry. Built to take plenty of abuse, these snowmobiles might not be high on performance but they can still offer a little on-trail fun.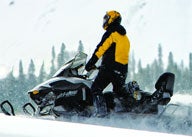 Extra long tracked touring-utility sled adds a fuel efficient powertrain
Fitted with an all-new fuel-efficient 900cc four-stroke triple and an extra-long 154-inch track, Ski-Doo's Expedition Sport ACE 900 neatly fills a specialty niche between touring and utility.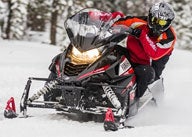 Our choices for best snowmobiles of 2014
We weighed the pros and cons of all the latest snowmobile offerings from Ski-Doo, Arctic Cat, Polaris and Yamaha. Here are our choices for Best Snowmobiles of 2014.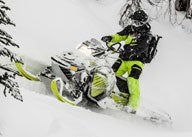 Ski-Doo rolls out changes to more models and adds an innovative 900cc 4-stroker
As expected Ski-Doo adds updates to more models, but unexpectedly creates a new technologically advanced 900cc four-stroke triple with "throttle by wire" and a "learning" key.