Performance Snowmobiles
Performance Snowmobiles
Performance snowmobiles are designed to go fast and take a beating. These race-inspired machines are light and powerful and feature some of the most advanced suspension systems in all of powersports. Whether you want to fly across a frozen lake at over 100 miles per hour or clear the double at the local snocross track, performance sleds can get the job done. These sleds generally favor an aggressive riding position and comfort is sacrificed in favor of adrenaline-inducing performance.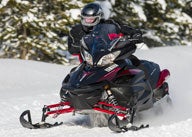 Yamaha's best-ever snowmobile
Yamaha's Vector owns the titles for durability, reliability, great value, superior on-trail handling and best long-term snowmobile investment.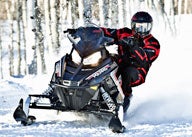 Of the two "Value" 600 Indy versions, the SP is worth the extra dollars.
Feature-for-feature, the 600 Indy SP offers more value for the extra dollars you'll spend to get its standard Fox IFP shock package; a more aggressive Hacksaw track; Pro-Ride skis; and the one-piece curved handlebar.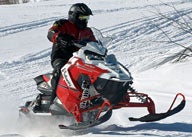 If you want a short track Polaris, this is the one!
The 2015 Polaris Rush Pro-S is a great tribute to Polaris' 60 years of snowmobile manufacturing expertise.
View All Performance Snowmobile Photos & VideosPhotos & Videos
Performance Snowmobile Photos

2012 Polaris 600 Rush Review

2009 Arctic Cat F570 Review

2014 Polaris 800 RUSH Pro-R Review

2014 Arctic Cat XF 7000 Cross Country Sno Pro Review