Performance Snowmobiles
Performance Snowmobiles
Performance snowmobiles are designed to go fast and take a beating. These race-inspired machines are light and powerful and feature some of the most advanced suspension systems in all of powersports. Whether you want to fly across a frozen lake at over 100 miles per hour or clear the double at the local snocross track, performance sleds can get the job done. These sleds generally favor an aggressive riding position and comfort is sacrificed in favor of adrenaline-inducing performance.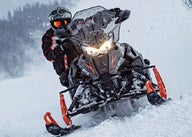 New clutching, new tranny, new engines!
For 2016 Arctic Cat attacks the utility segment, upgrades its powder models, adds Team clutching and introduces a new 700cc four-stroke.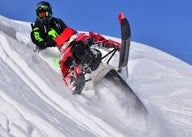 Yamaha ups its powder appeal
With sweet changes to the M-TX line, engine upgrades for the Vector, new SlingShot suspension, plus new Vipers, Yamaha makes some serious strides in the right direction for 2016.
Innovative ski design and return of Blizzard among highlights
Enjoying a strong 2015 pre-season, Ski-Doo remains Number One and adds innovative expansion of models and technologies for 2016.
View All Performance Snowmobile Photos & VideosPhotos & Videos
Performance Snowmobile Photos

2009 Polaris Dragon SP

2011 Yamaha Snowmobile Lineup Preview

2012 Yamaha Apex Review

2009 Arctic Cat Z1 Turbo