Youth Snowmobiles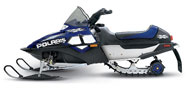 Youth Snowmobiles
Three of the four major snowmobile manufacturers have a youth snowmobile in their lineup and they're all fairly similar. All of these sleds feature quite basic, air-cooled, 4-stroke, single cylinder motors that will run a long time on a couple quarts of regular gasoline. Safety features give parents the ability to limit the speed and a tether strap will kill the engine should the child fall off. These sleds are designed to be simple to operate and are a great way to introduce young riders to the sport.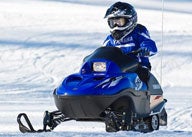 How do you like your 120cc kid sled? As a blue Yamaha of green Arctic Cat?
Under that Arctic Cat green or Yamaha blue, the latest kid-sized, grown-up styled 120cc youth-mobiles feature body by Arctic Cat, power by Yamaha.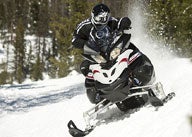 Yamaha adds a new crossover and targets youth riders
Yamaha continues to pull away from the competition with four-stroke advantages as it eases kids into the Yamaha snowmobile family.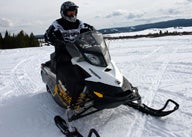 Sleds that fill a need in the snow zone
When casual or non-sledding enthusiasts look for a snowmobile they have specific reasons in mind. We offer a look at some options for the winter enthusiast looking for outdoor recreation opportunities.
Featured Youth Snowmobiles Specs